Défi Innovation Estrie » Testimonials
L'entreprise :
Getinge
Innovation Stories: Getinge
Watch the video testimonial :
Innovation Stories: Huve
Watch the video testimonial :

Innovation Stories: RM Stator
Watch the video testimonial :
Innovation Stories: ABS Trailers
Watch the video testimonial :
Innovation Stories: Ibiom
Watch the video testimonial :

Innovation Stories: Royer
Watch the video testimonial :

Innovation Stories: Verbom
Watch the video testimonial :
Portable Winch
Watch the video testimonial :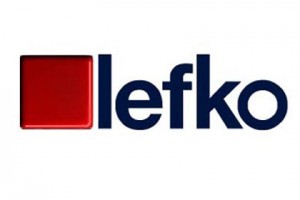 I would like to say a big thank you for your consistently excellent training sessions, especially the one last June 14; it was very beneficial for me!
Sylvain Lamoureux
General Manager
Lefko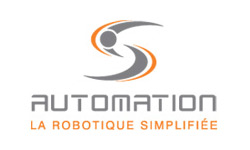 We appreciate Défi Innovation Estrie's outstanding contribution to business development in the region, in terms of networking activities, serving as a reference, and training. One thing is for sure, it is a service that contributes to our business's development.
David Demers
President—General Manager
S Automation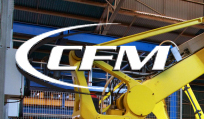 Watch the testimonial  here.
I am writing today to thank you for your help and understanding. In our 17 years of business, this is the first time that we have connected with people who provided such great results in so little time. The team at Défi Innovation Estrie was very open, listened to our needs, and used a large number of resources to support us in technological innovation and improvement. A big thank you to the entire team!
Steve Blanchette
President
Atelier CFM
Défi Innovation Estrie was an important trigger for our growth. The team acted with great professionalism. We are developing worldwide, and your help increased this opportunity. Many thanks!
Marc Vaillancourt
Vice-president of business development
M.P. Eco Inc.

Watch the testimonial here.
Defi Innovation Estrie's mission is to "increase the innovative activities of manufacturing businesses in the Eastern Townships and their strategic suppliers to achieve greater prosperity," and I must say that is exactly what Denis Marchand has accomplished for Niedner. Denis's broad knowledge and network of both public and industry resources was the trigger for Niedner to accelerate our design cycle on a major project. We are pleased to say we have confidently embarked upon a multi-year project having Defi Innovation Estrie and Denis Marchand on our team.
Daniel Boisvert
General Manager
Niedner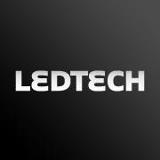 I wish to highlight the excellent collaboration of the team at Défi Innovation Estrie and their support for our project. Défi Innovation Estrie put us in contact with potential partners who could help us stand out more in the LED lighting market. Mr. Marchand was able to quickly understand our challenges. Through his experience in the market, he gave us good advice on which paths to explore to increase our technological content and better distinguish ourselves from our competitors. Thank you again!
Jean-Pierre Lavallée
General Manager
Ledtech

Since the very beginning, the team at Défi Innovation Estrie demonstrated a clear interest and sustained drive to help us in our project's progress. Bravo to the whole team!
Mathieu Goulet
President
Les Éditions Malcom

I would like to highlight the Défi Innovation Estrie team's professionalism and strong commitment to the success of our business. The organization truly deserves the region's full support so that it can continue its work promoting ideas and accelerating projects with small and large businesses from different economic sectors in the Eastern Townships.
Anne Lemat
Project Leader
Solutions affaires experts-conseils
I really enjoyed the "Creativity and innovation, it pays!" program and the speaker's energy. My greatest disappointment was not being able to follow through on my project during the program. However, I returned to the drawing board, and my project improved significantly as a result!
Steve Carrier
Owner
TruckPro Danville/ Services Mécaniques R.S.C.